Overview
The MSc in Environmental Management and Sustainability Programme is being offered by the School of Science & Technology of the University Center of International Programmes of Studies of the International Hellenic University. The programme has as its objective the provision of postgraduate level studies in Environmental Management and Sustainability and is designed for graduates including professionals or executives of businesses and 2 organizations who wish to broaden their specialization in the field and in Sustainable Development in general. The 
MSc in Environmental Management and Sustainability
 programme is designed to offer a thorough understanding of 
environmental and sustainability
 issues that can be applied in a policy or management context. In today's highly competitive market, sustainability can become a 
critical profit centre
 for any organization through 
energy-saving processes
, reduction of fuels consumption, 
optimisation
 of raw materials and other uses of resources, minimisation of 
waste management
 and air pollution abatement costs, to name a few.
Aims and Objectives
The aims and objectives of the programme are summarized as follows:
A deep understanding of the current status and future trends in sustainable developmentand social corporate responsibility
Application of environmental toolsand techniques to integrate sustainable practices (economical, environmental and social concerns)
Adaptation to continuously increasing strictness of environmental legislation
Understand the economic and social justifications for various environmental policyapproaches made at different levels
Innovative pollutioncontrol practices
Adaptation of strategic environmental assessmentapproaches in different contexts and different levels of decision making
Evaluation of environmental policies in a cost benefit analysisconcept
The MSc in Environmental Management and Sustainability is designed for university graduates with the following academic backgrounds: Business/Economics, Engineering, Geotechnical as well as Natural Sciences. Leading academics from prestigious academic institutions from Greece and abroad, together with key players from environment and sustainability related organizations, teach in the programme. The courses of the programme are taught exclusively in English. The academic staff comes from Universities in Greece and abroad. Official Government Gazette: Re-establishment PDF (in Greek) Regulation PDF (in Greek)
Key facts
Start date: October 2021
Application deadline: September 2021 or until places are filled
Campus: Thermi, Thessaloniki
Duration/Mode: 14 months (full-time) or 26 months (part-time)/ weekdays evenings
Taught language: English
Entry requirements: An undergraduate degree from an accredited University
Language requirements: IELTS (academic 6.5 and above), TOEFL (IBT, 90 and above) or TOEIC (850 and above) score, or a recognised by the Greek State certificate of proficiency in English
Fees: 4,000€ (total)
How to apply: Programme announcement 
Testimonials
Dimitra-Noel Koukia
MSc in Energy Systems
-
The MSc in Energy Systems at IHU was beyond everything I expected. I have been very pleased by the quality of teaching.
Who can apply
To be considered for the programme, candidates are required to have:
an undergraduate degree from a recognized University (University graduates of Business/Economics, Engineering, Geotechnical as well as Natural Sciences departments)
Course content
During the first term, students are required to follow five mandatory core courses. During the second term, students are required to follow three mandatory core courses tailoring their programme further by two elective courses. Finally, in the third semester, work is dedicated exclusively to the Master's dissertation. The dissertation provides an opportunity to apply theory and concepts gained during the year to a real-world problem.
The core courses
1st Term Core Courses
2nd Term Core Courses
The elective courses
During the second term students tailor their programme further by choosing elective courses. The choice of elective courses must sum up to 12 ECTS (2 courses). 2nd Term Elective Courses
The Dissertation
During the third semester, students work on their Master's Dissertation project, the thematic area of which is relevant to their programme of studies and their interests. The dissertation is the opportunity to apply theory and concepts learned in different courses to a real-world problem or research question. Students are supervised throughout their projects by a member of the academic faculty and the academic associates of the School. After submission of the dissertation, students present their projects to classmates and faculty at a special event.
Duration of studies
The MSc in Environmental Management and Sustainability (full-time) is a 14-month programme taught over three terms. Lectures mainly take place on weekday evenings. The MSc in Environmental Management and Sustainability is also available in part-time mode over 26 months for those who cannot commit to a full-time programme either for work or other reasons.
The Academic Faculty
Faculty Members
Other Research and Teaching Personnel
Visiting Faculty
Dr Nikolaos Apergis

Professor

University of Piraeus

Dr Constantinos Evagellinos

Associate Professor

University of Aegean

Dr Estelle Lucienne Anna Herlyn

FOM University of Applied Sciences for Economy and Management

Dr Dimitrios Kanellopoulos

Public Power Company Renewables S.A. (PPC)

Natural Resources Evaluation & Certification Department Director and Solar Energy Department Acting Director

Professor Athanasios G. Konstandopoulos

Aristotle University of Thessaloniki

Centre for Research and Technology (CERTH) Director

Professor Reinhard Madlener

RWTH Aachen University, Germany

Dr Isaac A. Meir

Associate Professor

Ben-Gurion University of the Negev, Israel

Professor Nikos Nomikos

Professor of Shipping Risk Management,  Director of MSc Shipping, Trade and Finance, Cass Business School

City University, London UK

Dr Theodore C. Panagos

Former Vice Chairman

Regulatory Authority for Energy, Greece

Professor Agis Papadopoulos

Aristotle University of Thessaloniki

Dr Panos Pouliasis

Senior Lecturer in Energy/Commodities and Finance, Cass Business School

City University, London UK

Dr Dimitrios Psychoyios

Associate Professor

University of Piraeus

Professor Franz Josef Radermacher

University of Ulm, IHU Honorary Doctorate

Professor Matheos Santamouris

National and Kapodistrian University of Athens

Professor Eftichios S. Sartzetakis

University of Macedonia

Professor Rudolf Schilling

Former Vice Chairman

Technical University of Munich, Germany

Professor Jürgen Schmude

Chair for "Economic Geography and Tourism Research" Department for Geography, Ludwig-Maximilians University (LMU), Munich

Dr George Skevis

Senior Researcher

Centre for Research and Technology Hellas (CERTH)

Professor Marcus Wagner

University of Augsburg, Chair for Management

Professor Anastasios Xepapadeas

Athens University of Economics and Business

Dr Theodoros Zachariadis

Associate Professor

Technical University of Cyprus, Cyprus
Labs
Students make extensive use of our recently set up Energy Lab. Facilities include a brand new computer-controlled Photovoltaic system, a computer-controlled Solar Thermal system, a computer controlled PEM Fuel cell, a computer controlled stirling engine, a 15kW organic Rankine cycle, a wind tunnel as well as an IR camera and environmental meters that students use during their studies and dissertation research.
Student Activities
The students and the alumni of the MSc in Environmental Management and Sustainability organised, with great success, the Students for Sustainability Conference on 2015 and 2016.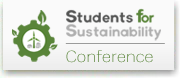 Interviews and Videos
The definition of "Sustainable Development" "Sustainable development is development that meets the needs of the present without compromising the ability of future generations to meet their own needs. It contains within it two key concepts:
the concept of needs, in particular the essential needs of the world's poor, to which overriding priority should be given; and
the idea of limitations imposed by the state of technology and social organization on the environment's ability to meet present and future needs."
Source: Report of the World Commission on Environment and Development: Our Common Future
Fees & Financing
Fees
The programme fees for the MSc in Environmental Management and Sustainability is 4000€. The amount is payable in two instalments for the full time mode or in four instalments for the part time mode at the beginning of each semester. The fees are also eligible for financing through LAEK 0,45% – OAED programme.
Deposits
If you have been accepted to a postgraduate programme, you will need to make a payment of the deposit of 500 Euros to secure your place. This amount will count towards the first instalment of your tuition fees. The deposit is non-refundable once you have commenced your studies at the IHU. Prior to that, a refund can be made but a 20% administrative fee will be retained. The deposit can be paid by bank transfer or bank draft. Credit card payments can be made through electronic banking (contact your Bank as handling fees may apply).
Scholarships
The School of Science & Technology offers a number of scholarships for the programmes it offers, covering a significant proportion of the fees. These scholarships are competitive. Award criteria include the quality of the first degree, the undergraduate grades of the candidate, his/her command of the English language and overall profile. Candidates for scholarships should include a separate letter with their application documents in which they request to be considered for a scholarship, stating the reasons why they think they qualify.
Programme announcement – Admissions
Next MSc in Environmental Management and Sustainability class starts in October 2021. Interested parties are invited to submit their application by September 2021 or until places are filled, by following instructions at the page 'Apply to UCIPS'.
Ideal Career path
The programme provides graduates with the real-world knowledge to stand out from the crowd and to achieve success in their chosen career. There is an ever-growing demand for highly specialized and effectively educated scientists to simultaneously tackle significant economic, environmental and social issues in the industry, the public sector and the society. After completing the MSc, a great selection of career options is available as there is a growing demand for sustainability professionals in a range of sectors. Environment and sustainability professionals can work in "green" industries (e.g. in the energy, technology, food, or construction sector), the public sector, certification bodies and/or NGOs. In addition, they will be motivated to reshape traditional strategies and policies within their organisations. Also, can found their own innovative start-ups or become social entrepreneurs. In addition to technical skills gained through study, our students benefit from the University's excellent Careers Office in order to attain essential Soft Skills (e.g. communication skills, interview preparation, CV writing etc.) to better prepare for the job market.
Location
The MSc in Environmental Management and Sustainability takes place in the facilities of the School of Science & Technology of the University Center of International Programmes of Studies of the International Hellenic University in Thermi-Thessaloniki.
Contact
Postal address: School of Science & Technology Department of School of Science & Technology University Center of International Programmes of Studies 14th km Thessaloniki – Nea Moudania 570 01 Thermi, Thessaloniki, Greece Tel: +30 2310 807 526/529 Email: : infotech@ihu.edu.gr